Cheryl Linares
Buyer's Specialist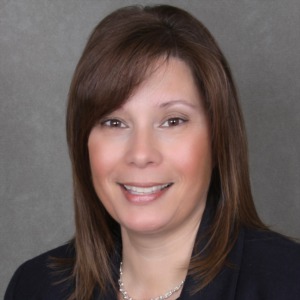 I have been a Licensed Realtor in the Pocono Mountains/Lehigh Valley Area for 16 years. As a professional, I specialize in residential properties, with closings of primary and secondary/vacation homes in Monroe, Lehigh, Carbon, Northampton, Pike and Wayne counties. Certified Pricing Strategy Advisor® . It would be my pleasure to use my experience in the field, coupled with my knowledge of the area, to make your Real Estate experience a very positive one!
The finest compliment I could ever receive is a referral from my friends and clients.
Testimonials
One of the best parts of this home buying process was finding Cheryl! It didn't take long to realize we had been connected with an extremely competent and committed real estate professional. Shopping in the middle of a crazy housing market was stressful enough, so it was great to know we had a Realtor like Cheryl on our side. She had a great balance of providing insight but still following our wishes… and was willing to go to bat for us in a competitive market. Her local referrals came through for us, and she helped guide us through the whole process. Ultimately, she worked to get our offer accepted on the perfect house for our family… and stuck with us through inspections, walkthrough, and closing. We'd highly recommend using Cheryl!
Doug N.
Cheryl is amazing! I was a first-timer, she answered all my questions. Cheryl is very responsive to calls, emails and texts. She took the time to review everything and made sure we loved the home we bought and it fitted the needs of what our family needed. Even when I became discouraged she reassured me that the right home would come along.
Gretchen D.
Cheryl is a consummate professional, with varied knowledge of the marketplace and potential buyers. She has helped me in different real estate dealings and most recently helped me sell my personal home. One would not find a more caring and involved person to lead your efforts to sell or buy a property.
Jim & Janet
Cheryl was amazing. She made this entire process so easy. She kept us in the loop and explained everything to us. This was the first time for us selling a home with an agent and I highly recommend using her to make this process during these uncertain times seamless!!!
Teia M.
We had a great experience with Cheryl! She was highly responsive and listened to our needs. Great communication and quick response. Awesome positive attitude! I've been in sales for years and really appreciate working with a true professional! Thanks, Cheryl we will highly recommend you!
Jose & Elizabeth C.
More Testimonials