Carol Serrano
Buyer's Specialist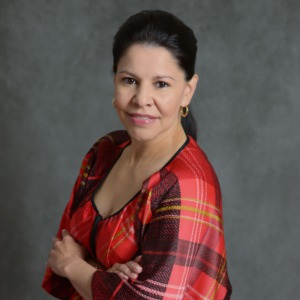 I am a long-time resident of the Poconos. My husband and I moved here over 20 years ago from Brooklyn, NY, and together we raised our two sons. We are proud to call Stroudsburg our home and enjoy all of the fun things to do in the beautiful Pocono Mountains.
I joined The Cristina Primrose Team at Keller Williams Real Estate in 2019. I love helping my clients fulfill their dream of homeownership.
I am active in the local fitness community and I am very close with my family, who have also moved to the area. I am fluent in Spanish and would love the opportunity to help you find the perfect home.
Testimonials
Carol was an absolute professional. She was very knowledgeable about the local communities and helped guide us to the right property. Her negotiation skills came in handy after the home inspection. She worked with us from the start of our search to the day of closing. And even reached out to us after closing to make sure all was OK. She responded quickly to our emails and phone calls. Carol is very personable too. It made the whole buying process more fun!
Greg P.
The service was excellent, she was very helpful and knowledgeable! With Carol's help and advice, we were able to find our dream house... We will recommend her to anyone who is looking for a nice property.
Zillow User texmareas
Carol was great to work on a recent purchase in Monroe County. She was supportive, honest and very knowledgeable. Even though homes in the area were selling rapidly, she helped us to our bid accepted, and to get us through the contracting process as efficiently as possible. Thank you for your support, Carol.
Lori H.
Carol knew everything about the home. She arrived on time to show us the home, we keep going back and forth through the house. We bought the home and paid cash, she made it so easy to buy it. She sent all the paper work through email we signed them and sent them back to her and she took care of the rest. Would highly recommend her. We are so glad that we had her for an agent.
Zillow User bmitz5
Carol was absolutely wonderful to work with. She helped my husband and I find the perfect vacation home in a perfect community. It was like having a friend on the "inside" that was working for us. Carol was informative, had our best interest at heart and made herself available for any questions we had. She was professional, organized, had a pleasant personality, and went above and beyond for us. I would highly recommend Carol to anyone looking to buy or sell! Thank you for your outstanding service!
Ruby R.
More Testimonials